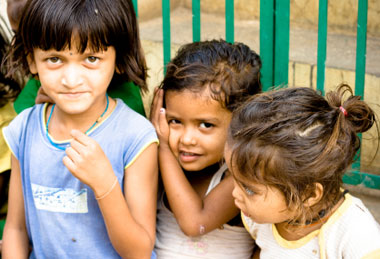 Mata Krishnawanti Memorial Educational Society (MKMES), a non-government and non-profit social organization is working towards the upliftment of educational standards and spreading the cause of education for all, through its various projects in the field of academics. 'Education is a tool that empowers'. Right to education should not only be available to a privileged few, rather, it should be easily accessible and affordable across the society strata.
Mata Krishnawanti Memorial Educational Society was registered under the "Society Registration Act of XXI , 1860 on 20th August,1987. The society is also registered under section 12A (a) of Income Tax Act, 1961 along with various donation related permissions.Based in the capital city of India - New Delhi, it aims to bring the weaker sections of society under mainstream section by raising their socio-economic standards, creating equal opportunities and spreading education.
The financial stress on the weaker sections of the society has cumulatively resulted in a growing number of children dropping out from their schools. As an initiative to curb this malpractice, the MKMES regularly undertakes various projects like providing free scholarships to deserving candidates, community based education programmes, adult education programmes and income generating training programmes.
All the donations to Mata Krishnawanti Memorial Educational Society are exempted under section 80G (5) (VI) of Income Tax Act, 1961.