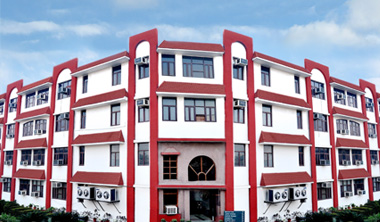 Richmondd Global School is built on 1.25 acres of land with beautiful gardens and surroundings where students can interact with nature. The institution is governed by the Mata Krishnawanti Memorial Educational Society. The school after its regular hours, organises evening classes for the economically weaker section of society.
The School welcomes children from different strata of society to a new way of learning which is eye-opening, enthralling and joyous. The education system provided in the school focuses at making the students intellectually, socially, emotionally and physically strong. The curriculum is based on the Australian Education pattern.
Richmondd Global School believes that the most precious gift that anyone can gift to their child is education. An education that not only focuses on sound basic skills and development of full potential of a student, but also emphasizes on the values that will form the foundation of a prosperous life. Richmondd offers every child all this, in a congenial environment of individual care and concern.