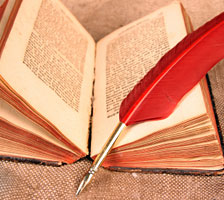 At Richmondd Global School, we believe that the most important lesson pre-schoolers can learn is self-confidence. Out philosophy is based upon the premise that if children are self-confident, they will be able to work out solutions to their own problems.
We believe that the best way to prepare the children for their future is to encourage them to make their own decisions, and to trust themselves. In this way, they learn a lot and implement those lessons in every step of their life.
Children become self-confident through playing with other children and participating in intra and inter school's co-curricular activities. At RGS we give ample opportunity to each and every child which enhances their Self-confidence to face the world.  
Our Mission
Our mission is to enrich the quality of family environment and the life experiences of the children in our care. We strive to provide peace of mind to parents and develop mutual respect between parents and teachers for the benefit of the child. We always encourage unhindered communication between parents and members of the staff.